Kiểm tra laptop có bị thiếu RAM hay không?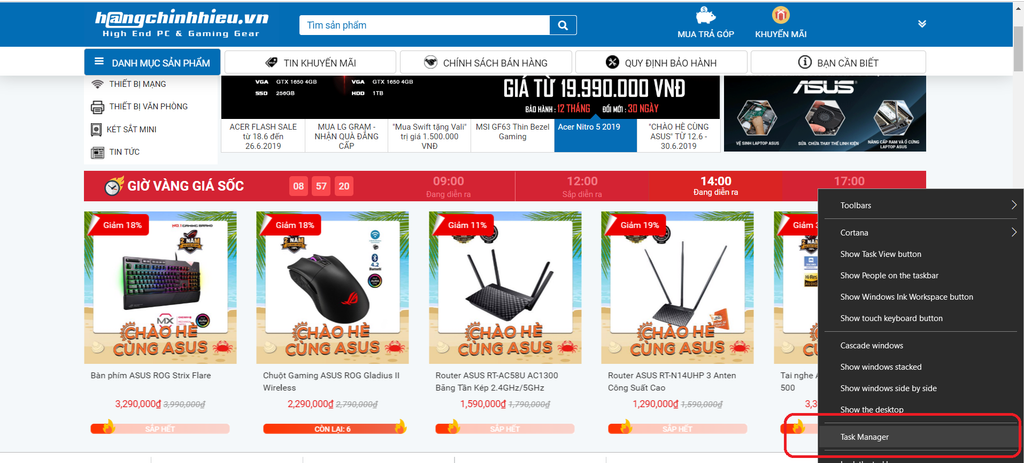 Bước 1: Nhấp chuột phải vào thanh Taskbar -> chọn Task Manager.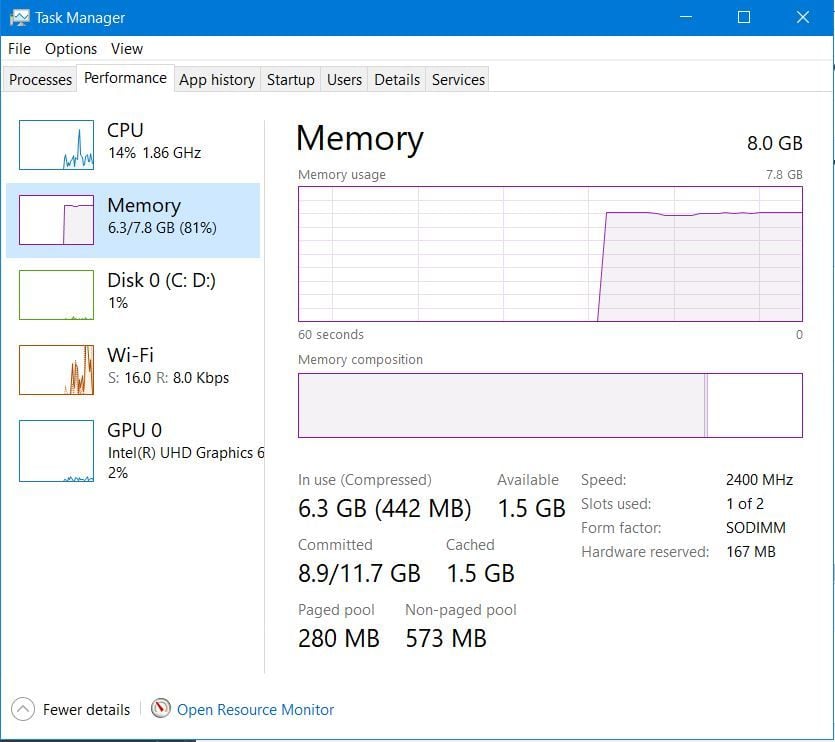 Bước 2: Chọn "Performance" trong Task Manager.
Bước 3: Kiểm tra xem mục "Memory" đã đầy hay chưa.
Nếu "Memory" hiện trên 80% trong thời gian dài và không mở tác vụ nặng, thì laptop của bạn đang trong tình trạng thiếu RAM hệ thống.
Một điều đặc biệt lưu ý là mục "Slots used" cũng cần xem xét cẩn trọng trong việc nâng cấp RAM. Nếu hiện mức "1 of 2" thì máy chỉ mới sử dụng 1 khe RAM, có thể gắn thêm 1 khe nữa, còn "1 of 1" có nghĩa là máy chỉ có 1 khe RAM.
Thông số kỹ thuật RAM Crucial DDR4 4GB 2666MHz
| | |
| --- | --- |
| Thương hiệu | Crucial |
| Loại Ram | Laptop |
| Dung lượng | 4 GB |
| Chuẩn RAM | DDR4 |
| Bus (Mhz) | 2666 |